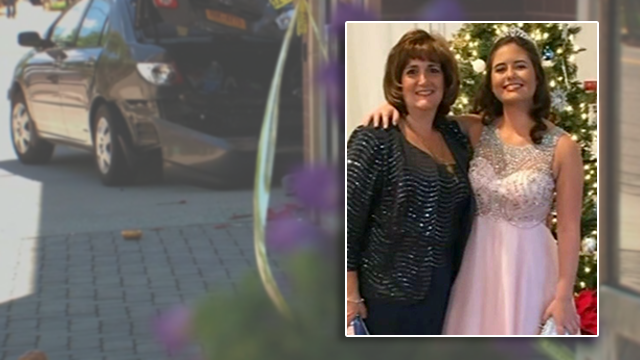 A story of tragedy and heroism has emerged out of Long Island, New York, when a mother saved her daughter from almost certain death as they were walking back home from a mother's day Church service, reports Christian Post. As a Toyota Corolla lost control and sped towards the mother and child, Diane Aluska pushed her daughter out the way and took the full force of the impact.
Police have confirmed that the vehicle was being driven by an 80-year-old lady. She was parked at a local bakery when she put the car in reverse by accident and hit the accelerator. She sped backwards, mounted the curb, and ploughed into the mother and daughter.
"I heard a scream first and I saw the car, it was going backwards," another eyewitness Frank Nostro told ABC 7.
He said he helped pushed the car off Diane Aluska in front of the Lindenhurst Fire Department where the freak accident occurred.
Aluska and her daughter had just moments earlier left a Mother's Day mass at Our Lady of Perpetual Help Roman Catholic Church and were walking down South Wellwood Avenue at 9:15 a.m., when the crash took place.
The church confirmed Monday that the mother and daughter pair were at the mass Sunday but were not immediately available to comment further on what happened that morning.